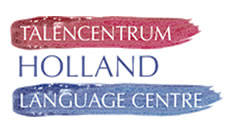 A large international law firm based in the center of Amsterdam recently asked us to set up a programme to help their international staff of legal advisors and lawyers learn Dutch. We drew a tailor-made programme that would get their Dutch going at a fast pace, not only in a professional setting, but also on the social level.
It all worked out very well and next week we'll be starting the third Dutch group course there!
December 4, 2015
Talencentrum Holland Language Activities
ANNOUNCING: Van Gogh Museum Tour with Krzysztof Dobrowolski-Onclin!!!
SAVE THE DATE: 19 November 2015, 10:00 – 12:00 hrs
TCH is organizing another tour with outstanding tour guide Krzysztof Dobrowolski. This time, Krzysztof will tell us all about the best works exhibited at the Van Gogh Museum – in comprehensible Dutch of course!
Please note that participation is limited. So if you don't want to miss this wonderful event, send us an e-mail to enroll now!
info@talencentrumholland.nl
November 4, 2015
Bright little Laia is like a ray of sunlight to us. Only 5 years old, Laia is a true citizen of the world: she speaks no less than 5 different languages!
We have been teaching Laia for several months now. During the last class before summer recess, we went out for an ice cream together, as our focus was still on speaking skills then. But as we picked up classes after summer again, much to my surprise it turned out that Laia had taught herself how to read – in just one summer holiday! This totally shifted the focus of our classes. It almost seemed as if Laia took me by the hand and showed me the many things that she is capable of doing, such as reading me a Dutch children's book.
Laia is a very special little angel. We have the best of times during our language classes and have become true friends. Laia loves to learn and before we'll know it, she will be totally fluent in Dutch!
November 4, 2015
This morning, we kicked off a new season of open enrolment group courses.
Our new students for Dutch I came to the ever-pleasant Café Kiebêrt this morning for their very first class of Dutch – and they were not the only ones being excited about it!
We want to welcome all our students for a new round of fast and fun learning. And if you haven't enrolled yet, but would also like to get that language thing going: please send us a message quickly, as there are still a couple of seats available.
Talencentrum Holland: Lovely Lively Learning!
November 4, 2015